The dust has settled on what was ETC 2013 in Novi Sad, my battle reports are done, and so it is time to wrap things up with a little de-brief on how I felt things went for Scotland overall and a review of the event; good and bad, in general.
Scotland went to the ETC this year with high hopes of improving their historically low finishes and break into the top 10. This was because in years past due to the low player base in Scotland, and even lower base of players who were at all interested in investing time and money to play in the ETC, we had not always being able to select 8 strong tournament players. In fact 2012 was the first year we had even managed to get 8 Scottish players to commit to the team (this year we did end up with one Swedish merc due to an 11th hour drop out from our team and no available Scottish replacements).
This year though we all felt we had a solid team of tournament players who all had a swath of win and regular top 10 placings in big zero comp events under their belts. The ability was there, so what 'went wrong' to mean that we ended up 19th overall?
In my opinion this was down to 2 things;
The meta in the UK is very specific to a certain kind of army build. This is something I noticed in a big way when I moved to Sweden last year and started playing there. The problem is that the UK meta is very entrenched in the minds of the tournament players there; players who attend big 60+ player tournaments that are filled with ETC players every couple of months. This creates a very entrenched mind set on what other teams are likely to bring and what therefore we should take in our own army lists. The problem is that whilst this is very focussed, it is focusses at something that may not necessarily be present at the ETC - and in this case wasn't.
At the same time we underestimated the amount of flyers that other teams would bring. Why? Again going back to the UK meta; since the advent of Tau and Eldar flyers in the UK are taking a nose dive. This however is not the case in Europe and whilst we had some lists that could answer flyers; we could not answer 8 lists packed full of them - such as against Ukraine.
Lastly all our lists bar 2 were very aggressive in nature and lacked longevity in its scoring. Now whilst that is fine for 'prey' style armies like my Ravenwing or Blacky's Chaos Daemons, there needs to be much more focus as a team on resilience within the scoring elements of armies because you are often or not going to get paired against something that will be tough for you to face. Which leads me on nicely to my second point...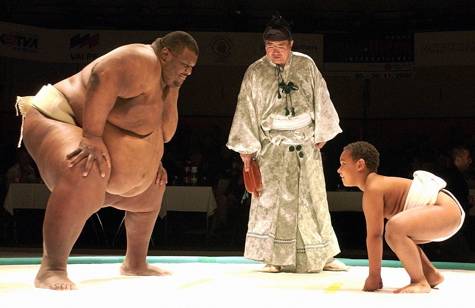 2. Pairings
Scotland let itself down big time here, we simply were not prepared with our pre pairings against ANYONE except Russia, our first opponents.WHY THIS MADNESS? Well it is simple; in years past it has be a struggle to get all 8 players to do their pre-pairings against all 200+ army lists. More so that if they do it, they tend to just glaze over what lists really contain and generalise their pairings based of Codex match ups - which does not work as you miss the details that matter. Last year we decided to forgo the pre pairing against everyone in advance and instead during each lunch break discussed the next round opponent. This worked well and we did well in the pairings. This year I convinced Bernie to follow suit. I mean we had minimum 1hr for lunch and pairings, plenty of time... except as anyone who was at the ETC or has read my battle reports will know due to logistical issues there was never 1hr for lunch and pairings, in fact we where lucky to get 15 minutes on some days.
I am going to hold my had up and say I was wrong and that potentially cost the team draws against some nations, and wins against others.
Lesson learned; do not rely on the ETC to adhere to its schedule. Nor for referees and organisers to follow up on their promises of allowing more time due to lack of food at lunch (and having to wait 30 minutes for more to arrive) or that they allowed other teams to massively over run past the rounds end.
All of which links me smoothly into the review of the event itself...

ETC 2013 Event Review
I am going to break this down into a few sections that contain both good and bad points. That being said I want to state from the out that this is by far the best ETC I have attended since I started going to the event in 2009 (Munster).
The venue itself was big and airy with plenty of space for both all 3 gaming systems, bars, vendors and a lunch area. At the same time whilst it got a little warm on Friday due to the sun blazing through some windows (and onto my board), you could certainly appreciate that there was Air Conditioning - something, that after the sweat boxes of years past, is a must for any future ETC venue.
The onsite bars were both cheap and great. Plus the idea to theme them was a fun touch. In general it has to be said that the staff from all areas of the ETC were both friendly and extremely helpful.
The downside has to be the toilets; the gents were beyond a joke - doors without locks, toilet paper shortages (I always had to go get my own from a pile outside), and toilets that would not flush. Couple all that with what can only be described as the disgusting animal like behaviour of some people when using the toilet (seriously how to you get shit all over the toilet seat and floor?) and I was glad I found some clean alternative toilets elsewhere.
Vladamir - ETC 2013 super organiser
Event Management
The centralised judges station was great as it made finding one nice and easy. Whilst the printed out rules pack, clarifications, player packs, army list packs and the laminated player cards were all both awesome and very helpful indeed. The social media coverage building up to the event and during it was also a leap forward and something, together with all the above, that should become a staple of the ETC. Lastly hats off to Vladmir and the rest of this team for putting in so much hard work to get the event up and running as well as they did.
That said there were areas that could do with improving; lunch was a bit of a joke - running out of food before all the 40k teams had eaten on Friday did not help at all; though Vladamir was very quick to go about sorting this, apologetic to all effected, and assured us that we would all get extra time in the following round to compensate (shame the judges did not think likewise).
Also I believe a lot of the problems with keeping to the schedule can be blamed on 2 factors; 1 changing the pairing sheets the morning of the event meant many were unsure about what to write where. This slowed down teams getting their results in. Also having to do it in duplicate when both captains are already singing and counter signing each copy seemed a tad wasteful.
Try deciphering this in a rush...
Having only 2 poor lads doing the data entry for the whole tournament was always going to lead to trouble; last year in Poland each system had its own dedicated data entry team - this worked well as all the rounds were inputed and drawn in double quick time. With this many teams and players I think having data entry for each system is a must as it cuts out on one system bleeding time out of another due to data entry delays.
Lastly it is 2013 and we are still writing out game results by hand on paper and them handing them in to be manually entered on the system. Sorry but there are online apps, such as the one that the Swedish tournament community use, that allow players to enter their results online for games, thus cutting out manual data entry and speeding up the whole process. Doing this will significantly reduce the time spent getting the results in, and therefore speed up the draw, which cuts out a lot of the issues with the scheduling straight away.
The ETC 2013 Novi Sad team!
Logistics and Location
Finally I want to say that Novi Sad was a great location for the ETC. Already being a tourist town and the home of EXIT it is no stranger to hordes of foreigners descending upon it. This made everyone's experiences that much better as opposed to Poland last year where the town just was not used to getting tourists, and thus the experiences some players and teams had was less than perfect. The venue was in a central location, there were more than enough hotels in the town to cater for the close to 1,000 delegates arriving, and I can only assume every taxi driver was forewarned as even when they couldn't speak English nor us Serbian, they knew exactly where we wanted to go.
On top of all that the communication regarding accommodation and transport to and from Novi Sad, before and during the ETC was top notch. The Serbians took a lead from the Poles with this one and the organisation of buses or taxis from Belgrade for all the arriving players was brilliant. And again something that should be a must for all future ETCs as it saves a lot of stress on players trying to navigate a foreign countries public transport network.
Well that is it from me regarding this years ETC.
Once again I want to congratulate the hosts Serbia and all the chairmen and volunteers involved for putting on the best ETC to date.
Germany - 2013 40k Champions
Congratulations to Germany for winning 40k and taking the ETC shield (even if the English didn't bring it with them - poor show boys).
And here's to seeing all my ETC buddies next year in France... or Greece... or outer Mongolia... who knows where it will be?
;-)