Sunday morning and the final day of the ETC was upon us; after having amused ourselves the night before watching Nick
Navanti fail disastrously to pull some Serbian girl (dude remember; taking condoms from another guy only jinx's you to not get laid....), it was time for the final showdowns.
Now before I start regular readers among you are going to be asking why I am writing games 5 & 6 together? Well the simple reason is that game 6; with no fault of my opponents, the awesome Boris from Slovenia, was very one sided as you will read. Whilst game 5, which will we get to in a minute, is a touchy subject with me...
So why is it a touchy subject? Well we were drawn against Belarus (yes yet another Eastern Bloc team) for round 5 and once the pairings had been dealt with I was facing a foot based Necron army built around 2 large units of Immortals with Nemesor, Imohtek, Obyron, and various Royal Court dudes. I have faced this kind of army in practice and it is a very good match up for me indeed; as even with the 2+ saves and a re-roll from the Cronometrons, I am still dropping an average of 9 wounds on 2+ models per turn at T4, 14 if I can rad grenade them down to T3.
So what is my beef with this game then? Well it comes down to 2 key things and me having a little knowledge about certain ways to roll, or appear to roll, dice.
Before the game started the Swedish coach Gonka comes up to me and says he is really interested in seeing this guy play as he came second in the singles, and with a list that everyone thinks shouldn't have (given the filth that was on the top tables in the singles). Gonka says the one thing he knows is that this guy is incredibly lucky with his armour saves... ok fair enough, everyone can be lucky, I myself can be very lucky at times, so no complaints there.
However, what occurs over the course of the game has my blood boiling; my opponent ALWAYS rolls 1 die at a time for armour saves, even when he would be making 7 or 8 on some Wraiths. Sure it is cool with characters to do this, but massed saves on regular troops? Moreover he is passing a disproportionate amount of saves; I mean his saves were well and away above average. Which is when I noticed something about how he rolls his dice; there is a technique that you can use on single dice that makes it appear you are rolling (to the untrained eye) but in fact you are spinning the die. Why is this so bad? Because if you spin the die it dramatically increase the odds of it NOT landing on whatever side of the die is face down. So provided you pick up the die without the 1 side face up, you decrease the odds of it rolling a 1 by a markable factor.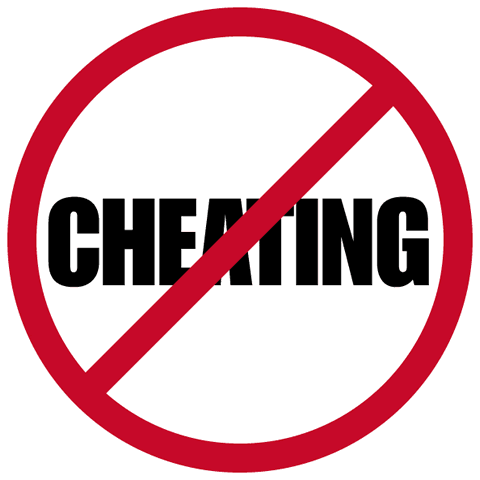 This is what my opponent was doing. I asked him to roll all the dice for none character saves (i.e. Wraiths) at once, he refused, and so knowing what was going on I said I was popping to the toilet when in fact it was to grab a ref and explain what was going on. When the ref showed up at the table, my opponent started to roll the dice properly (rolling them out of his palm). The ref leaves, and the spinning comes back. I am seriously pissed at this, but at the ref said; if they don't see it they can't do anything.
At the same time as all of this my opponent forgets turn after turn to roll his reserves; I pull him on this but he says he has moved models already, ergo the turn has started, and therefore he cannot roll for reserves. After the 2nd time I grab a ref to which my opponent says he did roll, and I therefore by extension am a liar...
Suffice to say between all this and some very loose interpretation of other rules, which even when an impartial player ruled against him, he would in later turns try again, my blood was up, my focus off and as a result I made one crucial error (I forgot though whilst my Dark Shroud could score in this mission, it could not contest), which combined with the dodgy dice rolling, meant the game went from a 12-8 win to me to a 10-10 draw.
I was far from happy. I spoke about it later to several other players who had played him in the singles, turns out the same shit was being pulled there. In fact turns out Belarus as a team were pulling a lot of shit all weekend, not just against Scotland.
Suffice to say I am not pleased, it left a very bad taste in my mouth for a long time, and I am now going to be very reluctant to ever want to play Belarus again at the ETC.
Oh and this players name?
Yury "Warpstone" Anufriev
MOVING ON... ROUND 6 vs SLOVENIA
After loosing narrowly to the White Russians (as they are known in Sweden) Scotland were to face down Slovenia in the final round; yup that makes 6 games against 6 Eastern Bloc teams :-)
Once again the schedule was out the window, and after the Russians and Spanish where allowed to play some of their games on for 30+ minutes after the round ended (again 'lower' ranked teams been told to stop immediately) and another 15+ minutes for them to agree on the final score, round 6 started over 30 minutes late. Did we get a 30 minute extension? NO! Once again teams were being penalised by not having time to prepare for their next match due to issues with data entry taking too long, and certain teams being favoured over others when it came to adhering to the schedule.
Anyway I am going to be doing a full debrief of the good and bad points of the ETC, and there where a lot of both, in my next post.
Back to Game 6... I was playing Boris; Slovenia's Chaos Daemon (with CSM allies) player who had brought the following; Herald of Slaanesh on Steed, 20 Daemonettes, 10 Plaguebearers, 2x20 Seekers, 3 Slaanesh Chariots, Lord on Juggernaut with Axe of Blind Fury, 10 Chaos Marines with Fearless Banner, 5 Nurgle Spawn, Aegis with Quad Cannon.
Now as I said previously, with absolutely no offence to Boris, this was a very one sided match up indeed. His army is large comprised of T3 infantry or cavalry with very low armour saves. To make things worse there was ZERO LoS blocking terrain on our board. All of which meant that when I won the roll to go first, I 'phallanxed up', and then proceeded to remove 1 unit at a time, starting with the Seekers, with my 96 twin-linked S4 shots per turn.
It was not pretty, and it certainly was no fun whatsoever for Boris to play against. I basically rolled dice at him, and he made armour saves, for a 2 hours, and then the game was over with his whole army being tabled by turn 6.
Again there was nothing he could do and it is credit to him that he kept joking with me all game and taking every casualty he made on me (mainly through the warp storm table) as a victory in its own right.
Hats off to you Boris, lesser men would have shown a much worse attitude in the same position.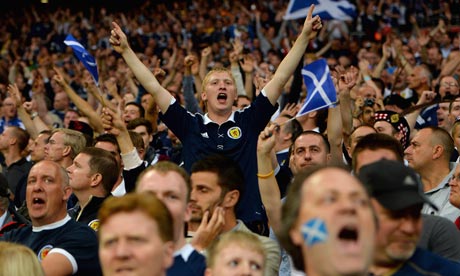 Finally broken the '4pt curse'
Across the rest of the games Scotland gave the Slovenians a bit of a tonking winning the final round, taking 5pts over all, which put us in 19th place.
I am pleased at the 5pts but do think as a team we could have done a lot better given the players we had with us this year; but more on that in my 'de-brief' post next time...