As ever with me it seems that whenever I write in a post; "more to follow next week", I invariably get caught up in real life and don't follow through. So as ever, once more, in perpetuity, sorry...
1. Standards and Banners
If you are going to get the most out of a Ravenwing army you need to make use of the various standards and banners available to the Ravenwing Command Squad. Now whilst there are obviously quite a few banners out there I am only really going to bother listing the 3 that I think have any real value to Ravenwing armies.;
Ravenwing Company Banner; If you find yourself unable to afford any of the sacred standards then taking the Ravenwing Company Banner is a no brainer for 15pts as auto-passing hit and run checks within 12" changes the entire dynamic of your potential play style; no longer will you need to concern yourself with failing a hit and run test. As such you can plan to engage and tie up opposing units knowing that you will be able to disengage prior to your next shooting phase - and so obviously shoot them up. That said I would only really run this banner in larger point games where you have the luxury of affording to pay the 85pt 'tax' for a Librarian on a Bike to unlock the 2nd Ravenwing Command Squad, because simply put the next 2 banners just give you so much more...
Sacred Standard of Devastation; aka the Dakka Banner. Regular readers will know that this 65pt banner was the mainstay of my ETC army. In an nut shell it will make all your Twin-Linked Bolters fire 4 shots from 24" away. It doesn't take a genius to work out that even S4 shots on mass will be devastating to most opponents none vehicle units. The 'catch' is you need to keep units within 6" of the banner to gain the benefit. Now whilst this can be easily accomplished by driving your Ravenwing Bikers in a large phallanx/square formation with the Banner at the centre, it is not always practical (too much LoS blocking terrain, too many blast weapons in the opposing army, etc). Enter the Turbo-Boost rule; don't forget that you only need to be within 6" of the banner when you shoot to gain the benefit. As such you can position your Bikes into 2 smaller contingents and then after you have shot with one group - turbo-boost to be within 6" of the second so they can go Salvo 4 on their bolters as well. Such a simple trick but one that honestly if overlooked more often that not. Speaking of the over looked; don't forget that as it is a Sacred Standard, the Dakka Banner allows you to re-roll failed moral and pinning within 12".
Sacred Standard of Fortitude; aka the Feel No Pain Banner. This bad boy comes in at a hefty 85pts on paper. However, take into account that you won't need to purchase an Apothecary for your command squad when you have one of these (because you are always taking an Apothecary when you can aren't you!?!) then the 20pt saving puts this at the same price as the Standard of Devastation (or is it that the Dakka Banner + Apothecary costs the same as the Feel No Pain Banner....). The banner is no frills but brilliant at the same time; Feel No Pain to all Dark Angel units within 12" (plus the re-roll moral and pinning bonus) is awesome! Whilst I ran the Dakka Banner at the ETC, I feel that in single player tournaments or games there is a lot to be said for having a massive Feel No Pain bubble. Especially if you are wanting to run a lot of Black Knights, and even some Deathwing, for a really in your face army that hits hard in assault as much as shooting. Feel No Pain on units with 2+ saves (through armour or jink (hello Dark Shroud)) is great, end of.
2. Black Knights
Speaking of Black Knights... lets talk about the real reason you will win games with Ravenwing.
Yes you read that correctly.
Certainly your Ravenwing Bike squads are doubly important as both your scoring units and main source of anti-tank and personnel; because they should always be armed with Melta Weapons to maximise on their mobility and synergies with their Bolters. However it is the Black Knights that will win you games... why?
They hit like a ton of bricks; Plasma Talons are downright nasty when combined with a Bikes movement (including scout moves). They make vehicles and infantry cower in fear. Hell even charging Black Knights can be risky business due to Plasma Talons being twin-linked. Coupling to that is the Crovus Hammer giving your Black Knights 4 S5 Rending attacks on the charge, that also have the tasty bonus of being Concussive (don't forget about it!). Both of which together mean they pack a punch in both shooting and assault and are flexible enough to take down infantry and tanks alike.
They have skilled rider and hit and run; Hit and run we already know and love. What makes Black Knights even better is having Skilled Rider as well - no more loosing models due to terrain checks. More to the point you are getting a +1 to your Jinx save (so 4+ base, 3+ when Turbo-Boosting). So now you have a unit that hits hard, moves quickly all over the board, and is more resilient than your already tough bikes.
Ravenwing Grenade Launchers are just so...

They can take Ravenwing Grenade Launchers; probably one of the biggest mistakes GW made when writing this codex was not slapping a 25-50pt price tag on the Ravenwing Grenade Launcher. Seriously I cannot believe this thing is free. Even when you consider you are loosing a Plasma Talon to take one it is just too good not to ever take one in each unit of Black Knights. The most obvious reason is the Rad Shell; -1T to any unit hit is brilliant. Even more so in that it is a blast so you can potentially hit multiple units. Furthermore as it specifically says it effects their instant death threshold suddenly those S7 Plasma Talons become a whole lot scarier to 90% of multi-wound models in the game. Whilst anything that was T5 (hello Daemon Princes) can now be double tapped by you abundant Melta weapons. Beyond the brokenness that is the Rad Shell you also have the rather nifty Stasis Shell; -1WS and I means that you will strike the MEQ on 3's before they can swing back. Combine this with a Rad Shell fired from another Launcher and your already hitting Black Knights just got downright mean. Lastly never forget you also have the ability to rapid fire an S6 shot or S3 small blast; granted they will not see as much action as the Rad or Stasis Shells, but they are still very handy in the right situation.
So when I say it is Black Knights that win you games, this is why. Seriously I have never regretted taking these guys in any army (hell I am considering allying them into a White Scars army because they are that good).
The optimal size for a unit of Knights in my experience is 5. Start with your fast attack units first and get them up to 5 strong before you start investing in extra Black Knights into you Command squad. Why? People often wonder why I only ran 3 Black Knights in my Command at the ETC. The reason was is that the command squad, who are carrying whatever banner you have chosen, are turbo-boosting 90% of the time for an increased jinx save. Because of that those extra models are just ablative wounds - in a unit that will have Sammael (to tank wounds as he is not much good at anything else truth be told) and Feel No Pain and a 3-2+ cover save. Whereas it is the fast attack Black Knights that will be the terrors on the board causing pain wherever they go.
3. The Darkshroud
Lastly, and at mention of 2+ cover saves, we come to the 3 key ingredient into a winning Ravenwing army - The Darkshroud (ok there are 4; but 5-6 units of 3 Ravenwing Bikes and Attack Bikes is a given in any Ravenwing army). Again this was another unit that had loads of people asking me why do I bother? In a world of massed S7 shooting and ignore cover saves why invest 80pts into a Land Speeder with only a Heavy Bolter? Because of what it has the potential to do!
As you should all know after reading the Dark Angel Codex the Darkshroud gives out stealth to all Dark Angel units within 6". Now that is a small bubble, but for key units like Black Knights... in fact ESPECIALLY Black Knights, that makes a world of difference to their resilience. 2+ cover saves when turbo-boosting make Black Knight units very hard work to kill off. Whilst the Dark Shroud itself will always be sitting on a 2+ cover save due to having Shrouded itself, and always turbo-boosting (really why bother ever shooting the Heavy Bolter?). This means against none ignore cover shooting the Black Knights and the Dark Shroud will soak up a lot of fire. For that very reason you will find that either people totally ignore it (great) or they focus EVERYTHING they have on it (great). Both situations are fine as either it is being ignored, and so keeps giving out its cover bonus, or it soaks up a shit load of shooting before it finally goes down (seriously I have seen these things absorb whole armies worth of shooting). So we like Dark Shrouds? For 80pts honestly what is there not to like?
Now what happens against things that ignore cover? Well the Dark Shroud dies. Simple. But honestly how is that the end of the world? It is only 80pts which is hardly breaking the bank in most lists. Also even though it is quite big, it is also quite a low lying model and thus is quite easy to hide if you don't want to give up the kill. Basically what I am saying is that it is not the end of the world if it dies, but it makes such a difference to your army having one, you are a fool not to invest in it.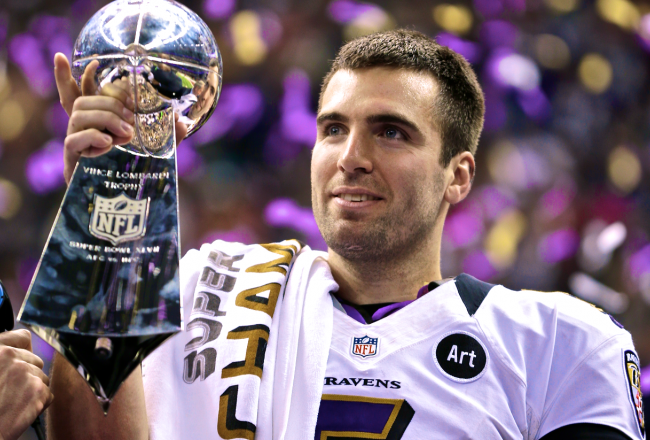 Ravenwing? More like Raven Win!
So that is about it for me; I hope as ever this has been helpful (I know part 1 helped out Brad with his White Scars) and stay tuned as at some point in the not so distant future there will be Batreps from Flabbergast, talk about Multi-Assaulting (and how to pull it off), and even some stuff about White Scars, how they compare to Ravenwing and what roll I see each army filling.
See I didn't promise any dates this time ;-)
Neil