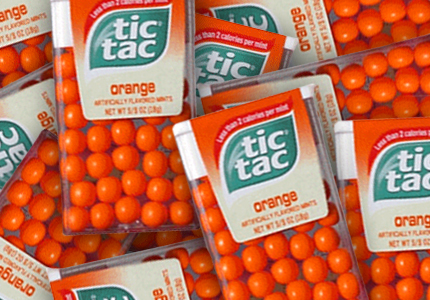 For the past month or so I have been getting lots of interest from fellow Bike-o-philes on how I play my Ravenwing. Which I guess is only to be expected given I was the top scoring Dark Angel player at the ETC (
I beat Hylander on VPs to take 1st from him
). So I keep promising people I will write some in a in depth Tic Tac for the Ravenwing - but with Uni, Teaching, Rugby etc life has become busy again in Skcuzz land. But never fear! At last here it is!
Ok so everyone read that? Good. Now to get the ball rolling this first post will deal with Ravenwing Tic Tacs in a more general way, with part 2 (to follow next week) focussing on Ravenwing builds and also countering problem matches.
1. Knowing Your Threat Ranges
The first thing everyone knows is that Ravenwing are all on bikes and have Scouts USR; which means you are re-deploying your whole army 12" before the game starts (remember it is a re-deploy NOT a move - so not effected by terrain but also you don't gain jink saves). Then you can move up to 12" in your turn and essentially have your army 24" off you own deployment line and into the enemies D Zone off the bat. This is golden because these threat ranges mean you can actually dictate to a degree where your opponent will deploy; all their tanks are going to want to be out of 36" of any deployed Multi Melta Attack Bikes (which you have as many as possible right?), whilst their Heavy Infantry / Monstrous Creatures are going to want to stay 33" from your Black Knights (they can't however avoid the 48" threat range of your Salvo Bolters if you choose to use the Banner of Devastation).
What does this all mean?
Well straight away; does your opponent have an Aegis defence line? Great, drop your army opposite it in force and watch him abandon any notion of deploying his army behind it (as even 2+ cover won't save him from all your fire power). It is the same for any fortification; your opponent is NOT going to line up against you if you are going 1st, so line up against his fortification and deny it to him. The same can be said for large pieces of terrain they can potentially castle in? Same thing applies.
Remember what I said about the Multi Melta Attack Bikes having a 36" Threat Range?
(12" scout + 12" move + 12" for double Melta Range)
Well one of the obvious bane's of a Ravenwing Army is anything that chucks large blasts, especially ones that ignore cover and/or are barrage - so can snipe key models out. For this very reason any vehicles that fire such weapons need to be your target priority number 1.
So how to kill them quickly? This bit sounds obvious but I have lost track of how many fellow Ravenwing players (not you of course Hylander) miss the following during deployment;
By using the Multi Melta Attack Bikes' aforementioned threat range it is possible in any deployment, excluding hammer and anvil, to position half your Attack Bikes on the left flank (all just within 36" range of of the left corner) and the other half on the right flank (again just within 36" of the right corner). This means that barring some crazy piece of terrain there is no where on the board those Pie Plate Lobbers can hide.
3. Patience is a Virtue
In the afore mentioned/linked post I talk about how the mobility of a Ravenwing army lets you get your forces were they need to be quickly and deliver an on mass knock out punch to key elements of your enemies army. Now whilst this strength would seem to encourage pushing your army balls out towards your opponent; 9 time out of 10 this won't work.
Why? Whilst your bikes are T5 and do have both a solid armour and cover/jink save, you are almost always outnumbered and as such cannot enter into a game of attrition. This becomes a bigger problem given the fact that your scoring units are also the work horses of your army, so they will be in the front line, right in the thick of it and liable to take lots of casualties. Again this is fairly obvious but time and again I have watched other players running MEQ Bike armies just push forward and hope for the best. Sure this can work well, and Alpha Striking your opponent can be devastating, but remember caution is the better part of valor.
Keeping your units off board (hello outflank for similar manipulation of your opponent to what I described in point 1), out of range, or just plain out of LoS, therefore keeping them all alive for longer. This will mean that when you push your army up towards the enemy and unleash all kinds of shooty death at them, they will have less turns left in the game with which to seek their revenge.
It may make for a boring game hiding or being evasive for the majority of it. But why play a stand up fight when that is not what your army is designed to do?
So if you can deliver that knock out blow on the key elements of your opponents army do so; but once it is done you need to decide if you can weather the return fire, or if there is still too many turns left, just get the hell out of dodge again. As for when the best time is to go for kill? That depends on too many variables, but is something only practice will teach you.
4. Focus Fire & Precision Shots
Kirby over at 3++ some great articles on the Focus Fire mechanic. I won't re-hash what he wrote; instead click the following links:
Again it is a oft overlooked or missed mechanic that is KEY to winning games of 40k (this applies for all armies). Why is it so important for Ravenwing? Because all that AP2 shooting you bring is going to do nothing if you waste half of it hitting the closest model who happens to be in cover, when most of his buddies stood behind are not in cover. Makes perfect sense but again too many people forget it. Learn the Focus Fire rules and Kirby's tacticas by heart - your game will improve - I guarantee it.
Tying in to this is Precision shots; Ravenwing armies are often built around MSU, which means you have lots of sergeants and squad leaders on the board. Get used to ALWAYS rolling for their shooting separately. This way you will always have the option of making a precision shot if and when you need it. This is especially important with Black Knights because who doesn't love a precision shot off a Plasma Talon?
Whilst on the topic of oft forgotten rules... DO NOT FORGET YOUR HAMMER OF WRATH ATTACKS! You need all the help you can get in assault; lets face it regular Ravewing Bikes suck at causing casualties in combat, whilst Black Knights won't say no to a little help. As such, an auto-hiting S4 attack from each bike that makes it into B2B should never be forgotten. So don't forget about it.
6. Charging & Overwatch
Ravenwing armies always should have lots of solo Attack Bikes running around the board, they are great for tank hunting and sitting on objectives. What they are also great for is soaking up Overwatch fire on behalf of your Black Knights. It is always better to sacrifice a single Attack Bike to take a 50 strong Blob Squads shooting, than risk loosing even 1 Black Knight - because as we all know; Black Knights are what does the killing in assault.
The same goes for multiple assaults; learn the rules for multiple assaults inside out. Once you have you will be able to position a 3 man Bike unit to charge up to 3 separate units (Pro Tip: use the Black Knights to box the bikes in and therefore force the multiple assault - aka prevent them from all being able to get in b2b with unengaged models from a single unit). Loosing 3 bikes to massed overwatch fire from 3 units is always better than loosing any Black Knights to the same Overwatch.
Never, ever, ever, forget that all Ravenwing units have Hit and Run - one of the very best USRs in the game. I already covered this during my
5 Things That Make Ravenwing Tick
post. But I have to say it again; hitting and running is one of the key tools for winning with a Ravenwing army. Learn the USR, tattoo the words Hit and Run across both forearms, and make sure you abuse the hell out of hit to maximise your shooting and assault.
Try, try, try again.
Ravenwing, as with any MEQ Bike army, requires practice to get right. Sure you might win the first few games trying to rush your opponents from the word go. But soon they will get savy to how to deal with that, and then you will start loosing. So keep in mind the tic tacs I have talked about, don't get disheartened when you do loose, just keep practising...

I assure you that once you have mastered the art of playing a Ravenwing army, you WILL start winning a lot!
Right that is all from me for today. I will get part 2 up sometime next week and discuss Ravenwing builds and also countering problem matches.